Wendy Addo popularly known by stage name as Wendy Shay, is a talented Ghanaian songstress who has many hits.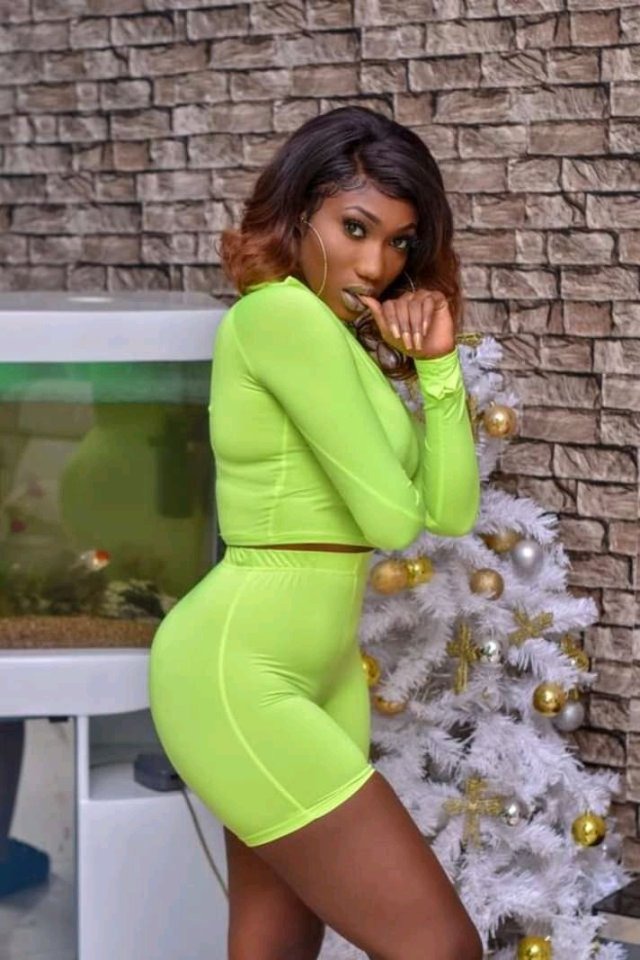 Wendy Shay is currently working under Ruff Town record label and she is making real cash for the label due to her nice songs. Wendy Shay was totally annoyed today because of what most of her fans were doing on tweeter and we would talk about one.
Wendy Shay today made a post of her pic on her official handle as usual, and gave it a nice caption.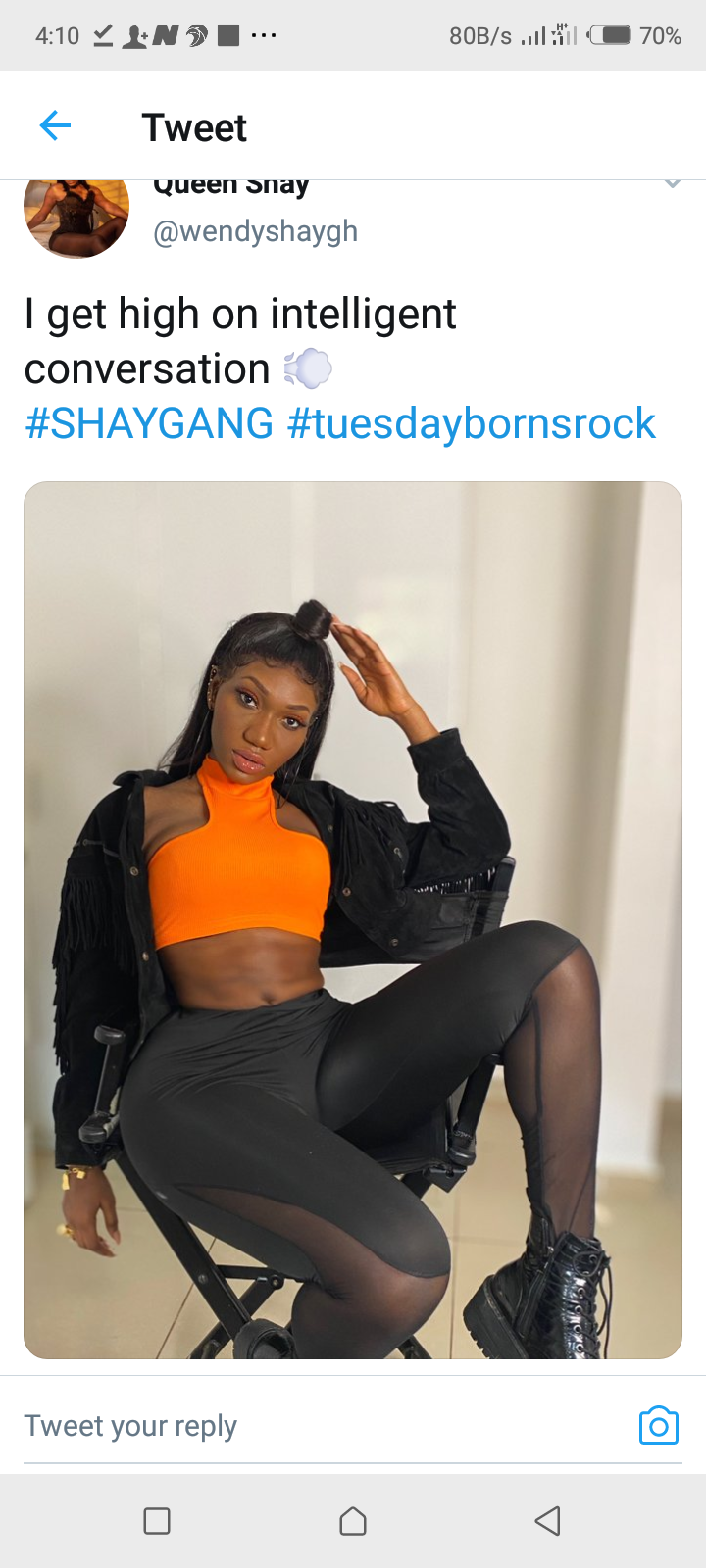 Most of her fan gave her nice suggestions true the comments section and she replied most of them. A fan also commented with a pic saying, it is good to have a zooming machine and he commented with a pic that has zoomed Wendy Shay's lower part.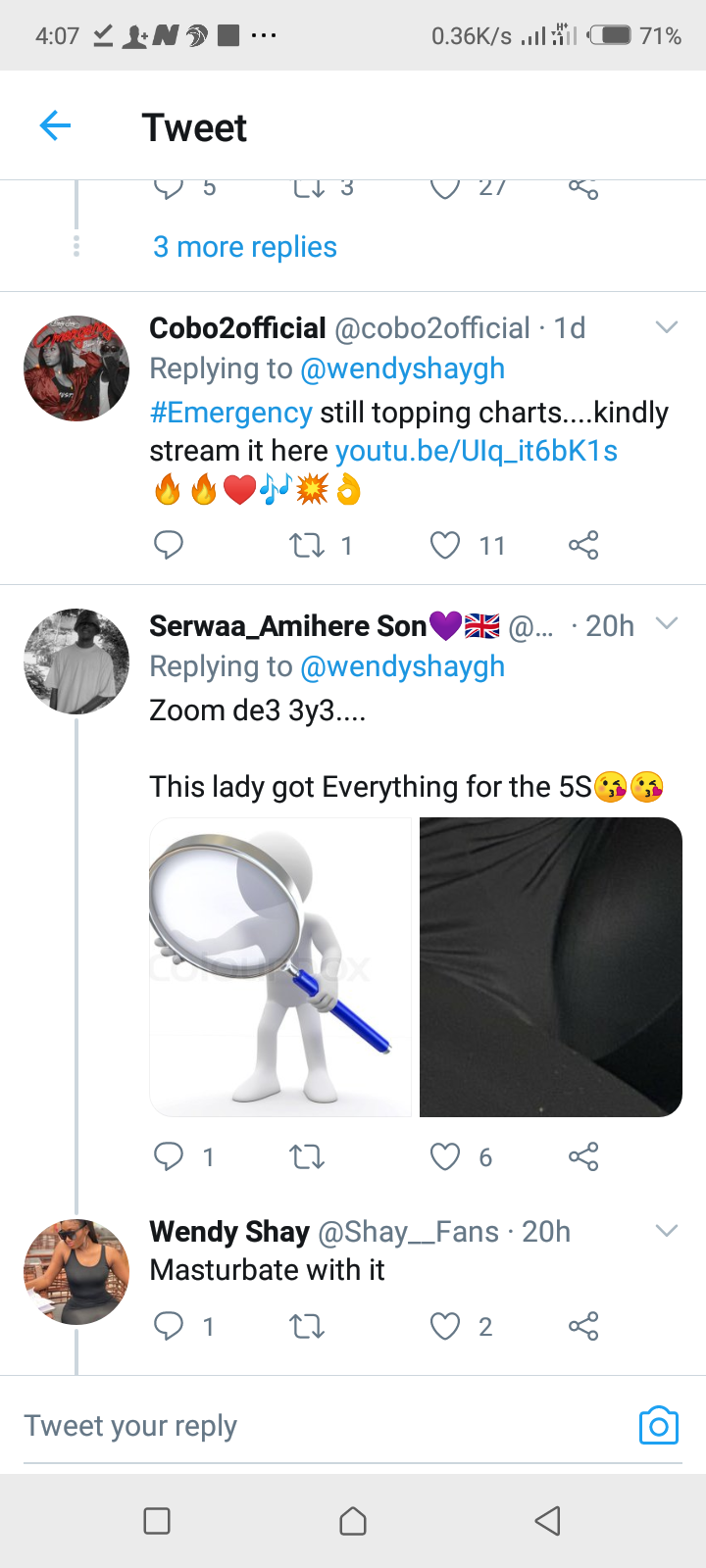 Wendy Shay who couldn't tolerate this nonsense, told him in the comments section to masturbate with it.
Sometimes, most people turns out to be good but because of people around them they become bad. She just posted a nice pic, and most fan provoked her.
Thank you for reading, please if you liked the article then give us a like, share and follow this page.